Replace Missing Teeth – Buckhead, Atlanta
Enjoy Life with a Full Smile
Even a single missing tooth can make it harder to chew your food or speak clearly. And if you don't have the tooth replaced as soon as possible, it could have a devastating effect on your oral health in the long run. Our team at Vason Family Dentistry has several customized treatment options for filling in any gaps in your smile. Have you recently lost a tooth or been missing a few for a while? Call us today to see what Dr. Vason and Dr. Grisham might recommend to replace missing teeth in Buckhead, Atlanta.
Why Choose Vason Family Dentistry for Replacing Missing Teeth?
Dental Implants Placed In-House
Custom-Made dental Restorations
Honest, Down-to-Earth Communication
Dental Bridges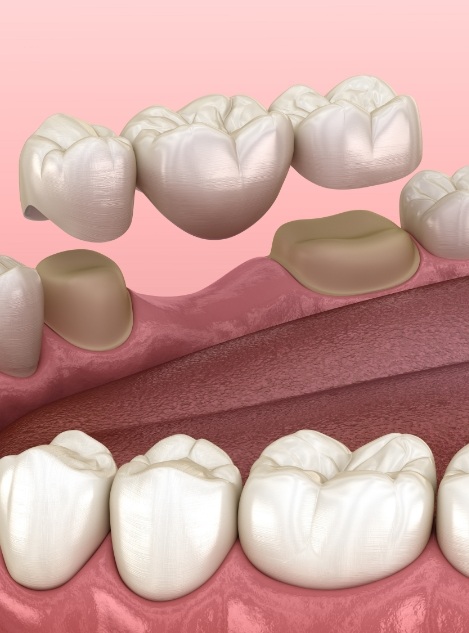 A dental bridge can be an excellent solution when you've lost either one tooth or multiple teeth in a row. To create a bridge, two dental crowns are attached to the ends of a row of replacement teeth. The crowns are anchored to the two natural teeth adjacent to the gap in your grin. Unlike a traditional denture, a dental bridge is designed to stay in your mouth at all times; that means you'll brush and floss it as if it were a natural part of your smile.
Dentures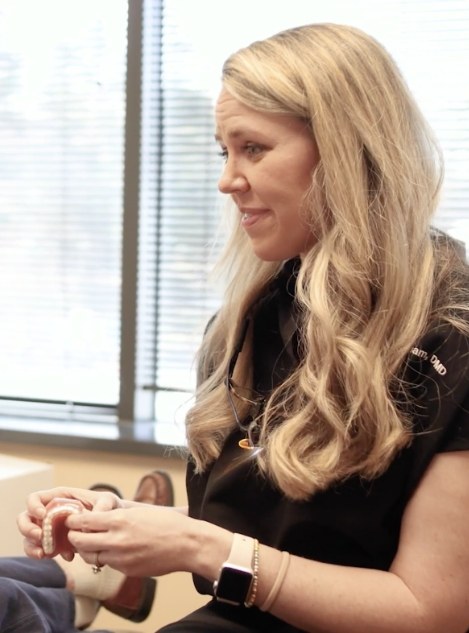 A denture is typically recommended when you have several missing teeth along a single arch. You can either get a full denture that sits on your gums or a partial denture that's attached to your teeth via clasps. Full dentures are necessary when an entire row of teeth is missing; partial dentures, meanwhile, are a good choice when you want to fill in multiple gaps while preserving any teeth that are still healthy.
Dental Implants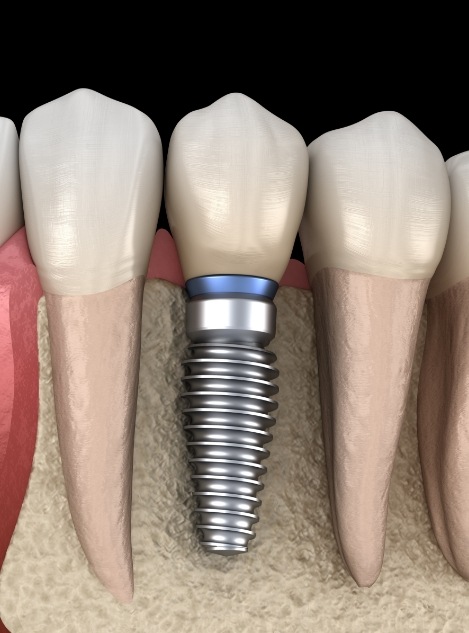 Dental implants don't just replace the biting surfaces of your missing teeth; they also act as new roots, stimulation to the jawbone to keep it from deteriorating. Furthermore, dental implants will not slip, and they'll let you enjoy all of your favorite foods without restriction. Are you a good candidate for dental implants? To find out, contact our dental practice today to schedule your initial consultation and take the first step on your dental implant journey.