Emergency Dentist – Buckhead, Atlanta
Reliable Dental Care in Urgent Situations
There are many different kinds of dental problems, such as toothaches, that need to be treated as soon as possible. Whenever your mouth is injured or in pain, call Vason Family Dentistry immediately; based on your situation, we may schedule an emergency dental appointment so that you can get the relief you deserve as soon as possible. Dr. Vason and Dr. Grisham are both highly trained emergency dentists in Buckhead, Atlanta who know how to handle a wide range of urgent issues.
Why Choose Vason Family Dentistry for Emergency Dentistry?
Same-Day Emergency dental Appointments
Two Knowledgeable, Friendly Dentists
Relaxing dental Sedation for Anxious Patients
How We Treat Dental Emergencies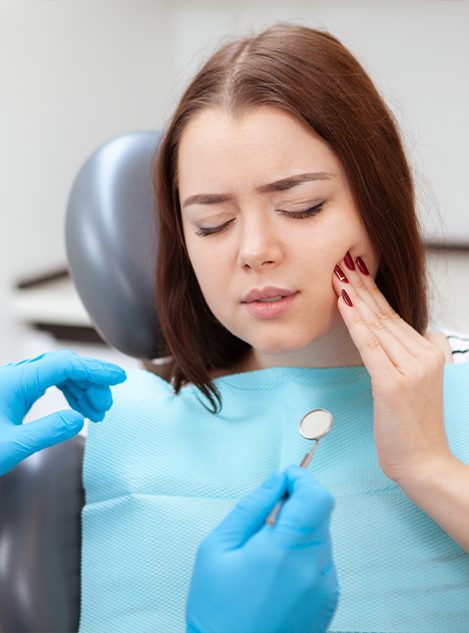 Dental emergencies come in many different forms, but our approach to treating them generally follows these four steps:
Set Up an Appointment: When you call, one of our team members will give you tips for managing your discomfort and protecting your smile from further damage. Then, we'll make arrangements to see you, typically on the same day.
Perform an Emergency Exam: We'll need to take a close look at your teeth and gums to confirm the nature of your dental emergency. Oftentimes we might capture digital X-rays of your mouth and jaw to identify any unseen problems.
Treatment Planning: After reviewing our findings, we'll let you know what steps need to be taken moving forward to restore your oral health and stop your pain. The estimated cost and timeline of any recommended treatments will be broken down for you ahead of time.
Get Your Smile the Care It Needs: The final step is to carry out your treatment, whether that means placing a dental filling, extracting a tooth, or performing another kind of emergency dental service.
The Most Common Dental Emergencies
Whenever you have a dental issue that seems like it might be an emergency, you should get in touch with our team right away; trying to ignore the problem will only lead to it becoming much worse. Below are some common examples of dental emergencies and concerning symptoms that warrant a call to our dental office.
Understanding the Cost of Dental Emergencies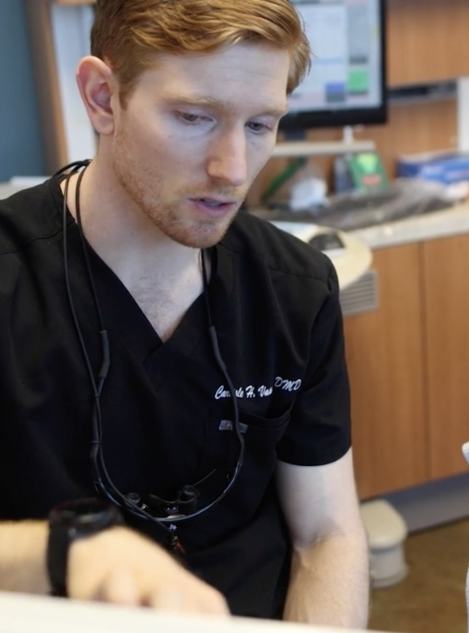 We won't know exactly how much you'll need to pay for your emergency dental treatment until after we've had a chance to examine your mouth. That said, we'll make sure that you're aware of the costs associated with your plan before we begin any kind of treatment. Generally speaking, you can expect your dental insurance to help pay for many of the services that are often required in treating dental emergencies; we can review your plan with you if you're not entirely sure what your coverage looks like.
Keys to Preventing Dental Emergencies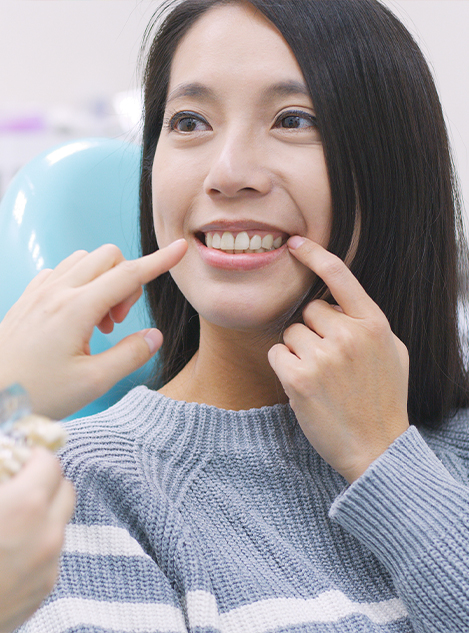 Not every dental emergency can be prevented, but you can often avoid them by following these tips:
Visit our dental office every six months for routine dental checkups and teeth cleanings.
Brush your teeth twice a day with a fluoridated toothpaste.
Floss at least once every day.
Be careful not to eat too many sugary or starchy foods.
Avoid chewing very hard foods like ice or almonds.
Wear a mouthguard while playing sports.
Get a nightguard if you have bruxism.
Break any bad habits that put your teeth at risk, like opening packages by biting them.