Dental Implants – Atlanta, GA
The Next Best Thing to Natural Teeth
When it comes to modern options for tooth replacement, dental implants are the gold standard. Because the implant posts act as artificial tooth roots, they effectively restore the entire structure of your missing teeth. As a result, they offer many benefits that traditional bridges and dentures can't match. If you think dental implants in Atlanta, GA might be the right choice for your smile, give Vason Family Dentistry a call today.
Why Choose Vason Family Dentistry for Dental Implants?
In-House Dental Implant Placement
Two Experienced, Highly Educated Dentists
Natural-Looking, Long-Lasting Dental Materials
What Are Dental Implants?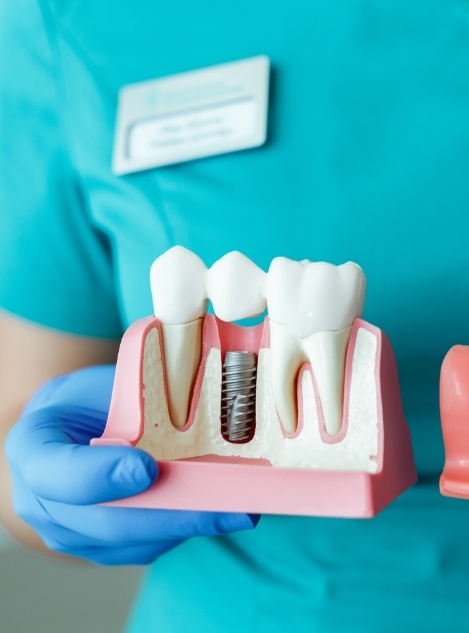 An actual dental implant is a small titanium post that is made to be surgically inserted into the jawbone. Titanium is highly biocompatible and can fuse with your bone tissue through a natural process called osseointegration; this allows your dental implant to act as a strong foundation for a dental crown, a dental bridge, or a denture. The final restoration will be attached to the implant post with the help of a small metal connector piece called an abutment.
The 4-Step Dental Implant Process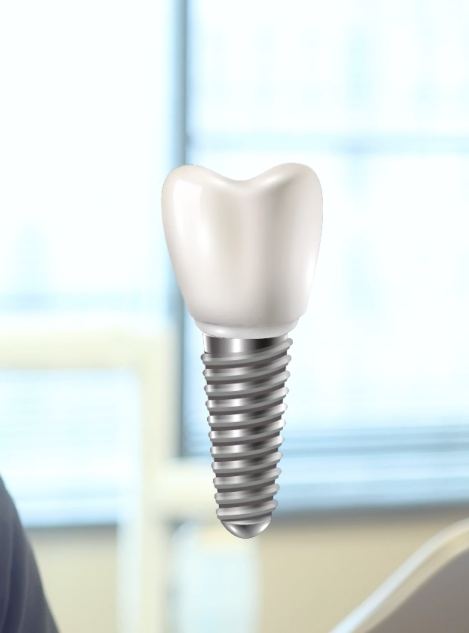 The dental implant process isn't exactly the same for every patient, but it does normally involve four major steps:
Step 1: Consultation: At your first dental implant appointment, we'll take note of how many teeth are missing and capture X-rays of your mouth and jaw. We'll determine whether you can get dental implants right away or if preparatory procedures are needed beforehand.
Step 2: Surgery: Dental implant surgery involves placing the necessary number of posts in predetermined spots in the jaw. Thanks to our training, we can perform this surgery in-house without referring you to a specialist.
Step 3: Osseointegration/Abutment: The dental implants will form a lasting bond with the jawbone after a few months. Then an abutment can be attached to each post.
Step 4: Delivery of the Final Restoration: Your crown, bridge, or denture will be expertly customized to look as natural as possible. During your final implant appointment, we will attach the restoration to the post(s), putting the finishing touches on your new smile.
Benefits of Dental Implants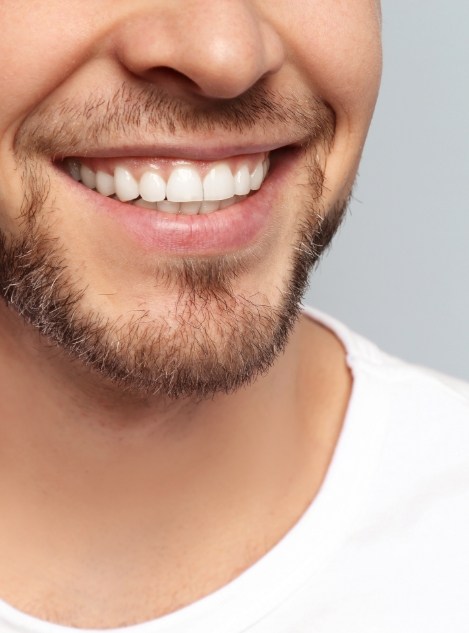 Dental implants feel natural because they effectively become part of your jawbone.
You'll never have to worry about your new teeth slipping or falling out.
It's easy to take care of dental implants because they can be brushed and flossed like regular teeth.
You'll be able to eat a wider variety of foods to maintain a balanced diet.
The implant posts will stimulate your jaw and prevent bone loss.
Properly maintained dental implants can last for decades.
Who Dental Implants Can Help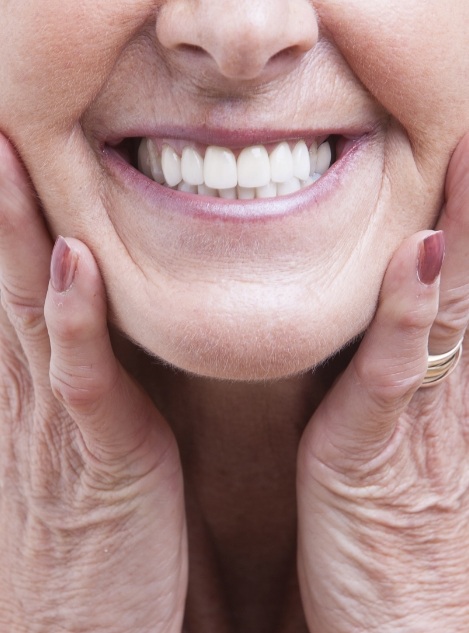 You may consider getting dental implants if you've lost at least one tooth. To be a candidate, you need to have enough bone in your jaw to support the posts and be in good enough health for surgery. Bone grafts and other preparatory procedures may be necessary before you can have dental implants placed. Once we've determined that dental implants are the best choice for you, we can walk you through the steps of the procedure.
Missing One Tooth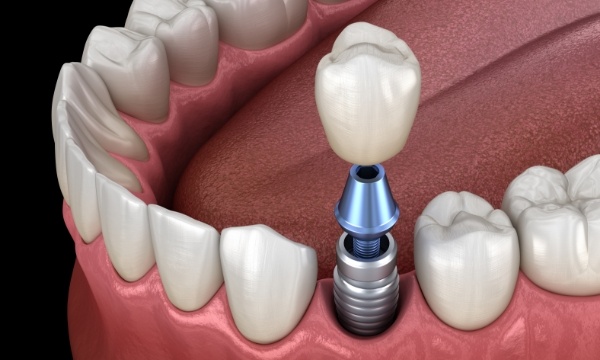 When you've only lost one tooth, a single dental implant post will be placed in the gap where your tooth used to be. This post will eventually be restored with a dental crown made out of a tooth-colored material. By completely filling the space with a dental implant and crown, we can prevent the surrounding natural teeth from drifting out of their proper alignment.
Missing Multiple Teeth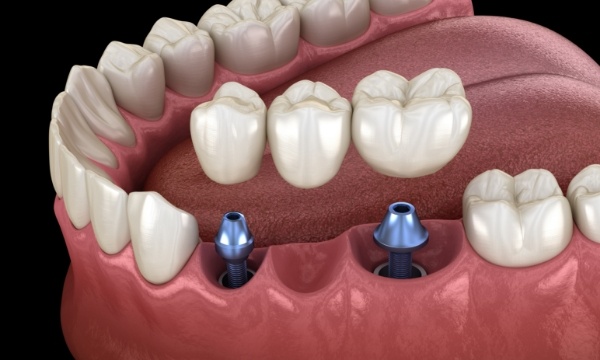 We can replace multiple missing teeth simultaneously with a dental bridge and a pair of dental implants. The implant posts will be surgically placed at either end of the gap so that they can support the bridge. Implant bridges are more conservative than traditional ones since there's no need to make any alterations to existing teeth.
Missing All of Your Teeth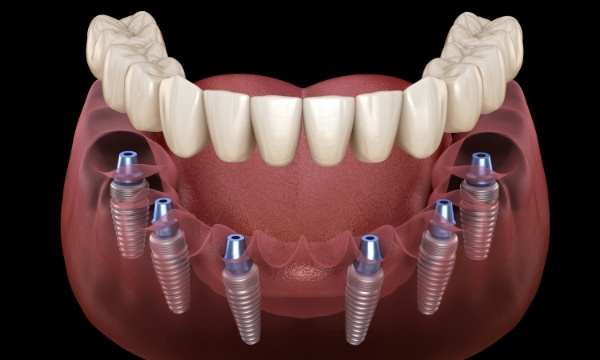 Only about four to eight dental implant posts are needed to replace an entire row of missing teeth. Implant dentures are different from traditional ones since they can be made to stay anchored in your mouth 24/7; not only can you count on them to remain firmly in place at all times, but you won't have to remove them for cleanings.
Understanding the Cost of Dental Implants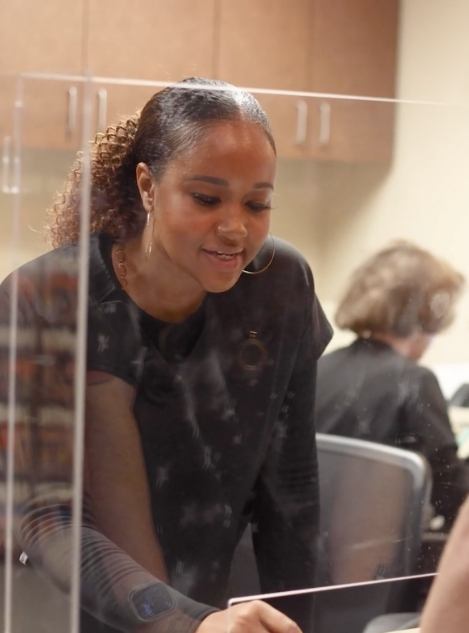 The amount you'll end up paying for your dental implants will depend on:
The number of implant posts you need.
What kind of restoration is required.
Whether bone grafts or other preliminary treatments have to be performed.
Other factors may need to be taken into account as well. We can give you a more detailed overview of what the final cost of dental implants in Atlanta will look like at your initial consultation. Remember, since dental implants last longer than traditional dentures or partials, they can save you money in the long run since they're less likely to need to be replaced.