Advanced Dental Technology – Buckhead, Atlanta
Always Evolving
Our dental practice has been serving Buckhead, Atlanta for over 40 years, and that is a long time in terms of technology. Thankfully, we have consistently invested in our equipment so that our patients only receive the very best that modern-day dentistry has to offer. Keep reading to learn more about the advanced dental technology in Buckhead, Atlanta that we'll use to bring your ideal smile into reality.
Cone Beam/CT Scanner
A traditional dental X-ray is great for helping us get a closer look at a small number of teeth, but with our Cone Beam/CT scanner, we can create a detailed map of each part of your dental anatomy. By capturing several images from different angles and piecing them together, our team can evaluate how all of your teeth, both jaws, and various adjacent structures fit together. It allows us to see the big picture and focus on the smallest details when evaluating your overall oral health or planning for a procedure like dental implant placement.
Digital Dental Impressions
Instead of using a mold filled with dental putty to create an impression of a patient's teeth, we can now scan the mouth and generate an accurate model of the bite in a matter of minutes. This approach is faster and more comfortable than the old way, plus it saves everyone from the mess! It's often used as a first step when giving someone a denture, veneer, or crown to guarantee the perfect look and fit from day one.
Soft Tissue Laser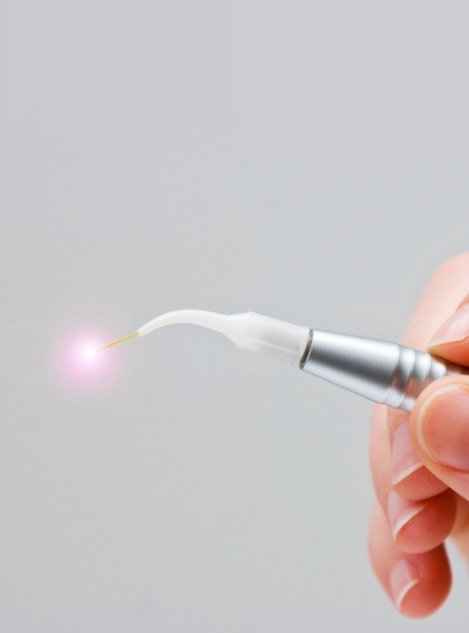 You don't need to be a dentist to know that the gums can be very sensitive, especially if they are dealing with an infection like periodontal disease (aka gum disease). Our soft tissue laser allows us to use a concentrated beam of light to disinfect and even remove diseased tissue in the most gentle and precise way possible. It can also be used for gum-lift procedures and gum recontouring to give a much more comfortable post-op experience than with other techniques. As it works, it cauterizes and sanitizes, and many patients don't even require local anesthetic to stay comfortable.
DIAGNOdent™ Cavity Detection
The old way of detecting cavities involved a dentist looking at your teeth and poking them with a small probe. As you can imagine, this allowed many to be overlooked. But, DIAGNOdent cavity detection enables us to have much more precision, as a special light is used to evaluate the thickness of the enamel. If even the slightest amount of thinning or decay is detected, we'll know about it. This allows us to intervene right away and prevent many problem areas from ever turning into full-blown cavities.
Intraoral Cameras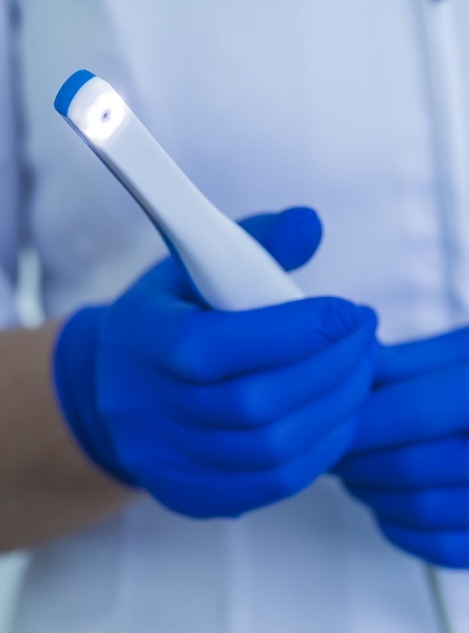 Intraoral cameras are about the size of a pen, and they fit easily in the mouth where they capture high-resolution images of your teeth and gums. They not only help our team get a better look at the hard-to-see areas of your mouth, but you as well! We can blow up these images and show them to you on a nearby monitor so we can explain exactly what is going on with your oral health. This makes the dental experience much more transparent and easier to understand for you, the patient.