Cosmetic Dentist – Atlanta, GA
Live with Your Dream Smile
Your smile is one of the first things many people will notice when meeting you. Are you worried that a few imperfections on your teeth might be hurting your ability to make a good first impression? We can transform your smile with veneers, cosmetic dental bonding, and many other customized treatments. Reach out to our dental office today to set up a consultation with Dr. Vason and Dr. Grisham to see just how close you are to getting your dream smile with cosmetic dentistry in Atlanta, GA.
Why Choose Vason Family Dentistry for Cosmetic Dentistry?
Dazzling, Lifelike Dental Veneers
Pankey Institute Trained Dentists
Laser Gum Recontouring
Veneers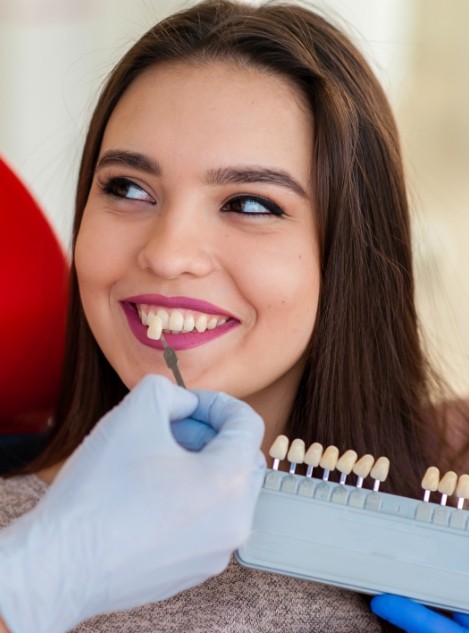 Sometimes there might be more than one kind of cosmetic dental flaw that you want to fix. Instead of having a separate treatment done for each issue, you can correct them all at once with dental veneers. These thin, durable shells can be placed over the visible surfaces of your teeth to conceal discoloration, chips, cracks, small gaps, and other imperfections. And thanks to their durable nature, you can count on them to keep your smile looking stunning for years to come.
Metal-Free Dental Restorations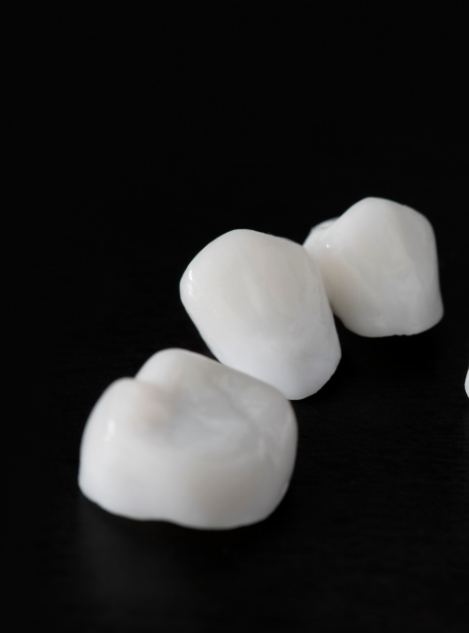 If you need to have a dental crown placed but don't want to be stuck with an unsightly piece of metal in your mouth, we're likely to recommend a metal-free dental restoration. Emax and porcelain dental crowns can be custom-crafted to blend in with the rest of your smile. In fact, they even reflect light the same way enamel does. But you don't have to choose between aesthetics and quality; metal-free dental restorations can last for 10 years or more if they're properly cared for.
Cosmetic Dental Bonding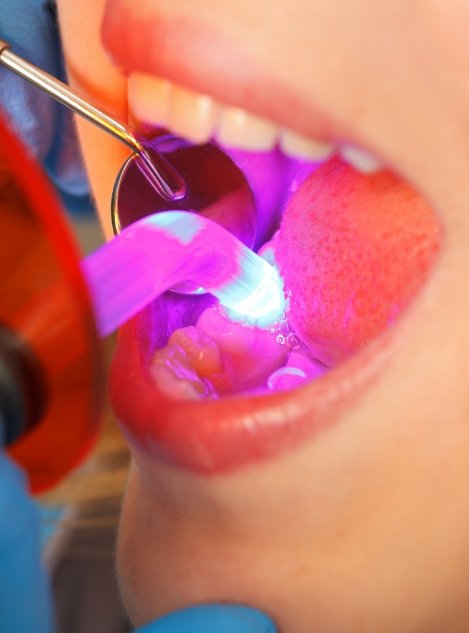 Cosmetic dental bonding is often a good choice for a quick fix. Simply put, we will use custom-shaded composite resin to hide the problem areas on your teeth. Once the resin has been shaded and hardened in place, it will look like it's part of your natural dental structure. In many cases, cosmetic dental bonding can be a quick, cost-effective alternative to veneers for making a variety of corrections.
Teeth Whitening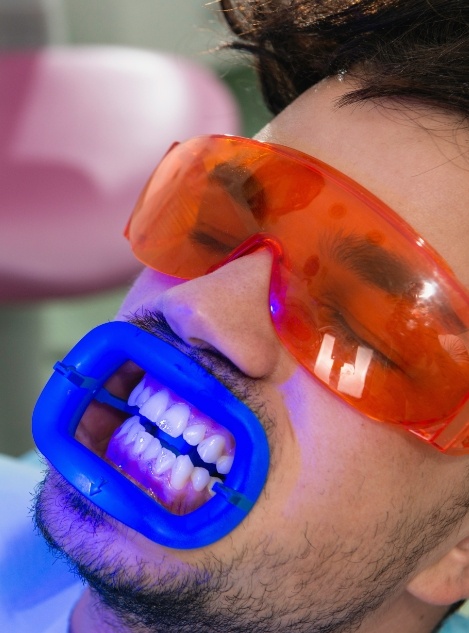 If you've used some of the teeth whitening products that are sold over the counter, you may have been disappointed with the results. Our dental practice offers professional ZOOM teeth whitening that has proven to be effective for removing all kinds of discoloration. With one of our take-home teeth whitening kits, you can enjoy a brighter smile in just two weeks; however, if you want faster results, we also offer in-office teeth whitening that can be completed in about an hour.
Learn More About Teeth Whitening

Gum Recontouring / Crown Lengthening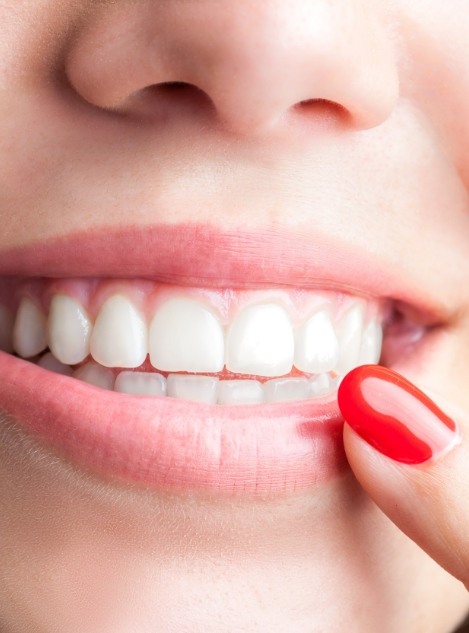 Do you see a little too much gum tissue on your grin? You may have what's called a "gummy smile", and it can result in teeth that look small and out of proportion. We can correct this with a gum recontouring procedure; by removing unnecessary gum tissue, we can reshape the gumline and enhance your smile. A similar procedure known as crown lengthening might be performed to expose more of your tooth so that a restoration can be placed.
Smile Makeovers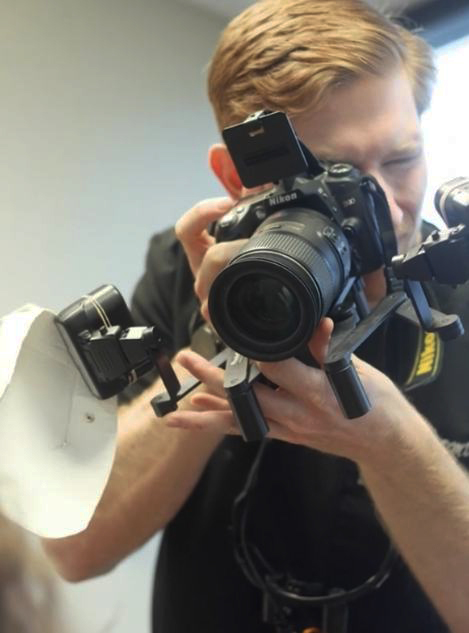 A smile makeover is a combination of any number of dental treatments designed to address the specific cosmetic issues that are bothering you. At the beginning of the process, we will take pictures of your teeth and digitally alter them to show you what kind of changes are possible. Then we'll create a plan for making your dream smile a reality, which might include teeth whitening, veneers, gum recontouring, and many other procedures all working together to achieve your ideal result.
Learn More About Smile Makeovers
Botox (Cosmetic)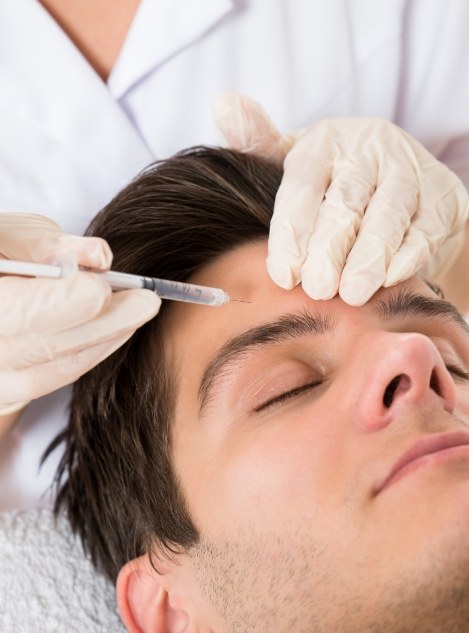 There is more to your smile than just your teeth! Fine lines and facial wrinkles also have a big influence on the appearance of your pearly whites, and we're ready to help you with them using a tried-and-true method—Botox. A few quick injections can create smoother skin and a more youthful appearance, all while saving you an extra trip to the spa.
Lip Fillers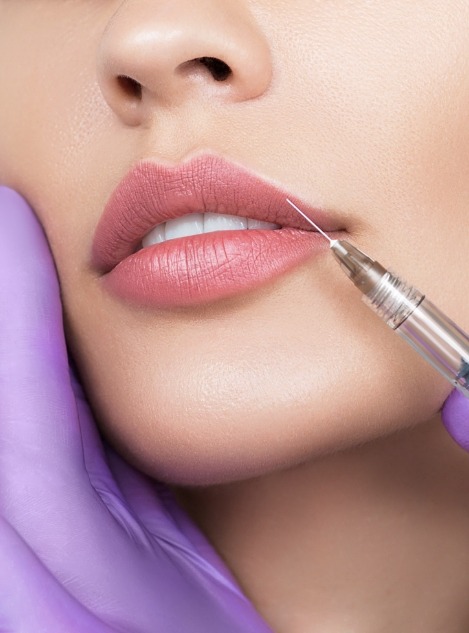 The perfect smile depends on the ratio between the teeth, gums, and lips. If too much or too little of each element shows, it can create a less-than-ideal look. We have plenty of options to enhance your teeth and gums, and with lip fillers, we're able to refine the last piece of the puzzle to give you a result that will grab people's attention for all the right reasons.
Clear Aligners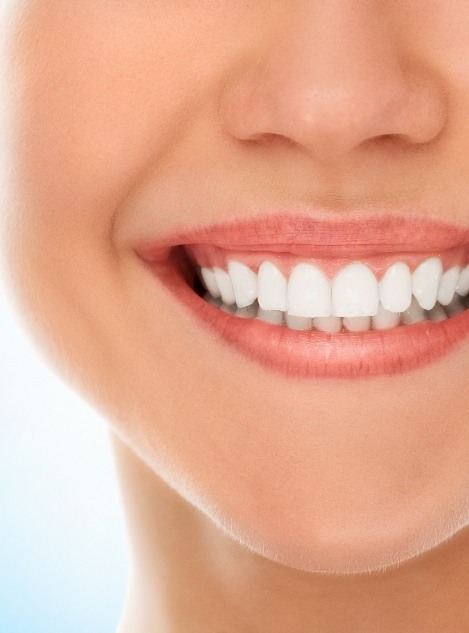 For many patients, the thought of a straighter smile with no gaps or crooked teeth is tempting, but they can't get past the idea of a mouthful of metal. We offer SureSmile clear aligners to provide an image-friendly alternative! Instead of wires and brackets, patients utilize a series of clear aligners that guide your smile through gradual changes. The aligners are comfortable, customized, removable, and subtle – most people you encounter won't even realize you're wearing them.