Dentures – Atlanta, GA
One Solution for All of Your Missing Teeth
You rely on your teeth to eat, speak, and smile. When multiple teeth are missing, it can lead to endless problems. But you don't have to resign yourself to life with an incomplete smile; Dr. Vason and Dr. Grisham can fill in all the space with natural-looking dentures made out of high-quality materials. Do you think you might need dentures in Atlanta soon? Call us today.
Why Choose Vason Family Dentistry for Dentures?
Dental Practice That Prides Itself on Quality Work
Dental Implants Placed In-House
Honest, Down-to-Earth Communication
What Is a Partial Denture?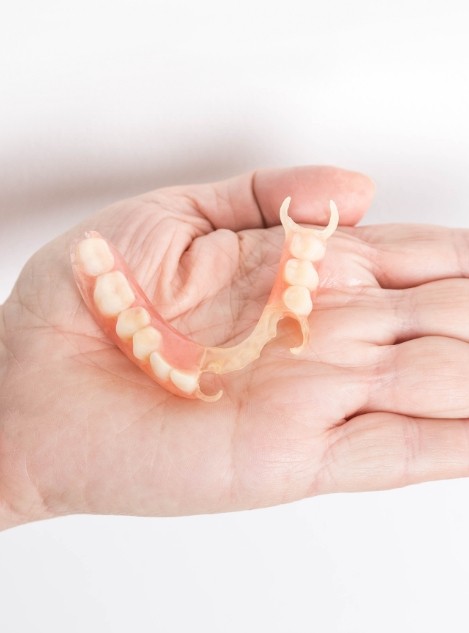 A partial denture (which is often called a partial for short) is made up of a gum-colored base that supports a certain number of prosthetic teeth. Each tooth is carefully positioned so that it can fill in any gaps in your upper or lower arch. You can typically expect your partial to be held in place with clips or brackets.
What Is a Full Denture?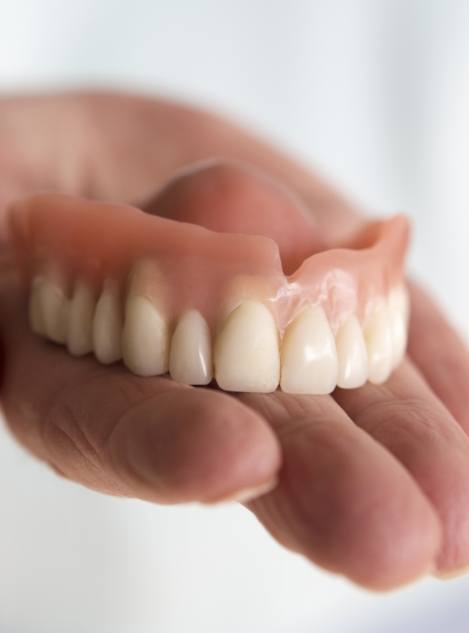 As you can probably guess from the name, a full denture consists of a full row of prosthetic teeth. The base of the full denture will rest directly on your gums; natural suction is typically enough to hold your new teeth in place, but an adhesive can give them better stability.
What are Implant Dentures and Partials?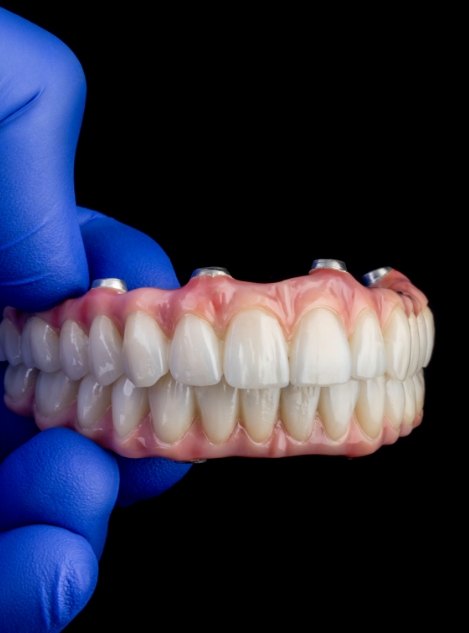 If you're worried about your dentures staying in place or not giving you enough chewing power to enjoy your favorite foods, implant dentures may be a good investment. Both full dentures and partials can be anchored to four or more dental implant posts that have formed a strong bond with your jaw. Implant dentures in Atlanta stay securely in place at all times, and the added stability they provide allows you to eat whatever you want.
Implant-Supported Hybrid Dentures
A traditional denture sits on top of the gums or is held in place with small clips, and while these methods are reliable, there is a more stable and secure option. An implant hybrid denture is anchored directly to the jawbone, just like natural teeth. This not only prevents the teeth from shifting around whenever a person is eating or speaking, but the implants also stimulate the jawbone from within. As a result, the bone loss that often follows tooth loss is largely prevented, which will help the denture maintain its initial fit while also preserving the overall shape of a patient's face.